Viewing 1 - 21 of 21
Recently Updated: Newest first

Recently Updated: Oldest first

Year: Newest first

Year: Oldest first

Length: Longest first

Length: Shortest first

Price: High to Low

Price: Low to High
Boatingworld Almere - Heba

Boatingworld Almere - Heba

Boatingworld Almere - Heba

Boatingworld Almere - Heba

Boatingworld Almere - Heba

Boatingworld Almere - Heba

Boatingworld Almere - Heba

Boatingworld Almere - Heba

Boatingworld Almere - Heba

Boatingworld Almere - Heba

Boatingworld Almere - Heba

Boatingworld Almere - Heba

Boatingworld Almere - Heba

Boatingworld Almere - Heba

Boatingworld Almere - Heba

Boatingworld Almere - Heba

Boatingworld Almere - Heba

Boatingworld Almere - Heba

Boatingworld Almere - Heba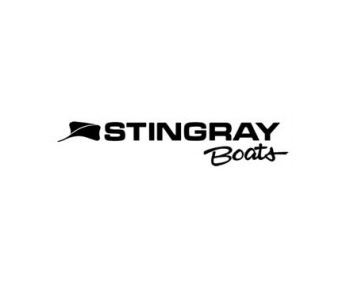 Harting, a town in South Carolina, USA, is home to Stingray Boats, one of the tastemakers in the construction of sports boats. With more than 68000 m2 in production space, Stingray has one of the most technologically advanced facilities in the country. The state-of-the-art production is responsible for the most award-winning designs currently available, in a quality that other brands envy. Al Fink founded Stingray in 1979. With two molds, a handful of professionals and a passion for quality, Al started to produce one of the best-performing motorboats in the industry. From this cautious beginning, Stingray has grown to a range of more than 20 models with a proven reputation. Stingray's are family boats. When you become a Stingray owner, you are a member of a larger family consisting of highly skilled employees, professional and competent dealers and many other proud Stingray owners.
Stingray Powerboats is committed to staying at the forefront of the industry by remaining inventive and developing ideas that make a difference with the competition. From the beginning to today, Stingray is obsessed with "innovative quality". Stingray refuses to be happy with the status quo in technology or customer service. This pursuit of quality has resulted in a range of unique models.
Stingray boats
Stingray is a boat make in the marine industry. Botentekoop currently has 21 Stingray boats for sale, including 18 new vessels and 3 used boats, listed by both private sellers and professional boat dealerships.
The oldest model listed on Botentekoop is from and the newest from .
What are Stingray boats used for?
Stingray boats are used for a variety of commercial and recreational boating activities.
What kind of boats does Stingray build?
Stingray designs and builds boats including high performance.
The boats can differ in size from metre to metre.
How much do Stingray boats cost?
Stingray boats for sale on Botentekoop are listed for a range of prices, valued from on the more basic models to for the most advanced boats.
What is the best Stingray?
Some of the most prestigious Stingray models at present include: 182 SC Outboard, 185 Ls, 186 CC Outboard, 191 DC Outboard and 192 SC Outboard.