Viewing 1 - 28 of 173 new and second hand Jeanneau
Recently Updated: Newest first

Recently Updated: Oldest first

Year: Newest first

Year: Oldest first

Length: Longest first

Length: Shortest first

Price: High to Low

Price: Low to High
56,000 €

Lemmer, Netherlands

Request a Price

In verkoophaven, Netherlands

Nautisch Kwartier Stavoren

Request a Price

In verkoophaven, Netherlands

Nautisch Kwartier Stavoren

319,000 €

Contact De Valk Palma, Italy

Request a Price

In verkoophaven, Netherlands

Nautisch Kwartier Stavoren

European Yachting Network b.v.

195,000 €

Dalmatia (HR), Croatia

164,900 €

LA GRANDE MOTTE, 34 - Hérault

169,000 €

Contact De Valk Corfu, Greece

220,000 €

Mar Tirreno, Italy

195,000 €

Empuriabrava, Spain

Offered By:

Privilege Yacht

290,000 €

Antibes, 06 - Alpes-Maritimes

187,500 €

Bruinisse, Netherlands

House of Yachts Bruinisse B.V.

135,000 €

Dalmatia (HR), Croatia

Request a Price

In verkoophaven, Netherlands

Nautisch Kwartier Stavoren

499,000 €

In verkoophaven, Netherlands

Nautisch Kwartier Stavoren

295,000 €

Op aanvraag - Auf Anfrage - On request, Germany

175,000 €

CANNES, 06 - Alpes-Maritimes

155,000 €

Contact De Valk Palma, Spain

155,000 €

Contact De Valk Palma, Spain

349,000 €

CANNES, 06 - Alpes-Maritimes

399,500 €

In verkoophaven, Netherlands

115,000 €

Zadar (HR), Croatia

75,000 €

Contact De Valk Corfu, Greece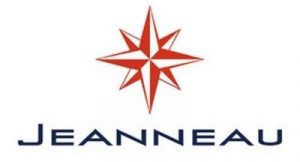 Jeanneau, based in France, is part of the Beneteau group. With a number of appealing brand names under her care, the largest boat builder in the world. Although Jeanneau's brand awareness quickly evokes the image of a sailing boat, it all started in 1961 with the production of the first polyester sports boat. The yard is therefore considered a pioneer in building with fiberglass-reinforced polyester and has more than 50 years of experience to have a balanced product on the market. The wharf in Les Herbiers is still the largest production location where, among other things, larger yachts are built. Inland lakes are an unknown phenomenon in France, partly because of this all Jeanneau's are designed and built for use on coastal water or the open sea. This is reinforced, among other things, by the specific Prisma Process production method with which the boats are manufactured. Jeanneau achieves a very rigid and high-quality construction that is intended for the open sea, the extremely smooth finish that this production process entails provides an extra quality experience.
Jeanneau boats
Jeanneau is a boat make in the marine industry. Botentekoop currently has 173 Jeanneau boats for sale, including 59 new vessels and 114 used boats, listed by both private sellers and professional boat dealerships.
The oldest model listed on Botentekoop is from 1977 and the newest from 2023.
What are Jeanneau boats used for?
Jeanneau boats are used for a variety of commercial and recreational boating activities. Jeanneau models are built with monohull , deep vee and modified vee, among others; engine inboard, outboard and inboard/outboard, among others, and are available in diesel and petrol, etc.
What kind of boats does Jeanneau build?
Jeanneau designs and builds boats including sloop.The boats can differ in size from 3 meter to 20 meter.
How much do Jeanneau boats cost?
Jeanneau boats for sale on Botentekoop are listed for a range of prices, valued from 1,299 € on the more basic models to 1,005,058 € for the most advanced boats.
Higher performance models can take motors up to 1,150 cv, while more light-weight and functional models may have as low as 9 cv engines.
What is the best Jeanneau?
Some of the most prestigious Jeanneau models at present include: Merry Fisher 895, Sun Odyssey 349, CAP CAMARAT 12.5 WA, Prestige 46 and Sun Odyssey 37.